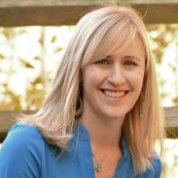 Shera Shrago
Director of Ecommerce Marketing
Carter's Inc.
Shera Shrago is the Director of Ecommerce Marketing for Carter's Inc, the #1 baby and young children's clothing company in the US. Her responsibilities extend over all digital marketing for both Carter's & Oshkosh B'gosh. Joining Carter's shortly after the launch of the website in 2010, Shera was fortunate to have the opportunity to spearhead the development of the company's digital marketing strategy. With the growth of the digital space at Carter's, she quickly became responsible for all strategy and communications, the website and social media, as well as execution of digital programs for retail.
Prior to joining Carter's, Shera cut her teeth into Ecommerce at The Home Depot where she spent almost 5 years and became a key contributor to the company's email strategy.
Shera and her husband have two crazy boys that keep her incredibly busy. She also enjoys golfing (albeit not great at it), anything outside in water and has a love for chocolate.